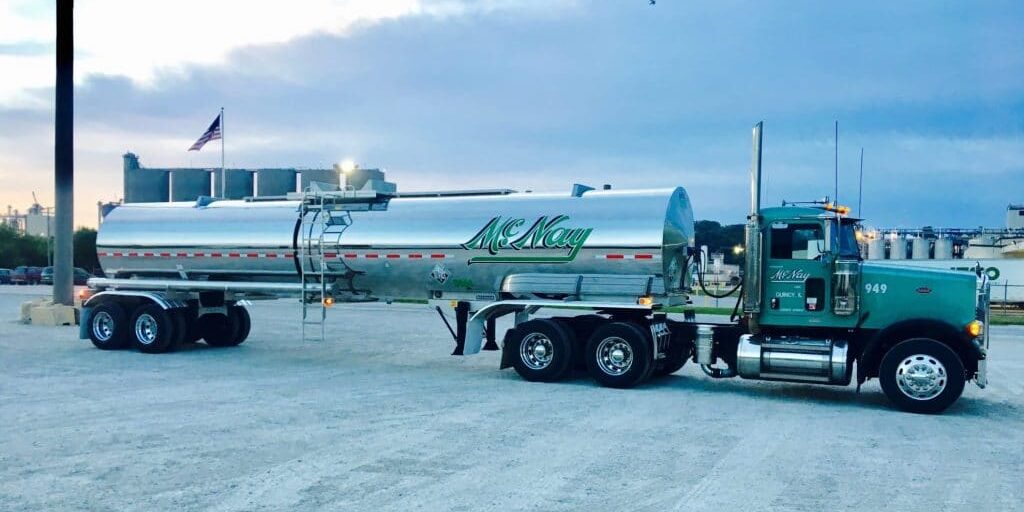 Need to move liquid food products?  Give us a call.  McNay Truck Line operates a fleets of Kosher certified stainless steel tank trailers dedicated to transporting liquid food products.  All are equipped with stainless steel discharge pumps, in-transit heat, steam, and can be unloaded with top air. 
McNay Truck Line specializes in transporting dry bulk material in pneumatic trailers.  Trailer sizes vary from 1240 to 2000 cubic feet and products can be discharged with air pressure or gravity dropped.  Customers may request trailers be dedicated to their particular product to insure quality.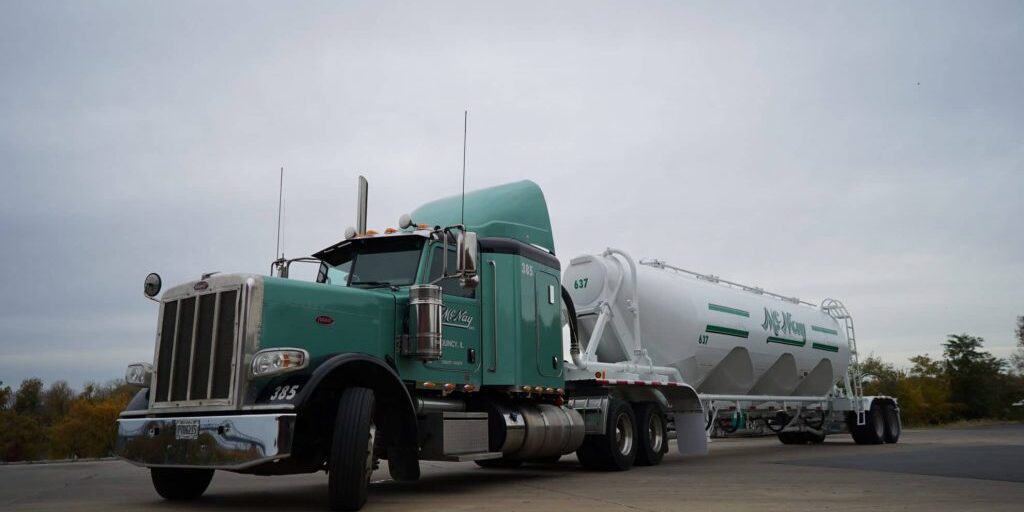 McNay Truck Line also operates a fleet of 53' van and reefer trailers for transporting general freight.  Customer logos may be applied to dedicated equipment. 
Transloading
Dry / Liquid
McNay Truck Line can transload dry bulk or liquid products from rail and barge to truck or vise-versa.
In 1993, McNay Truck Line built a sanitary and dry bulk tank cleaning facility located at 201 Radio Rd in Quincy Illinois. The facility has state-of-the-art computerized sanitary cleaning equipment which records the wash cycle time and temperature of the water.  The facility is also Kosher approved.  Services include washing of food grade liquid tank, Pneumatic tank, reefer, van, and hopper trailers.